25% off American River & Deschutes River Trips
Save on half day & full day trips Monday – Friday
Black Friday – Cyber Monday deal starts: 11/25/2022
ends: 11/28/2022 
Book now and save big! A deposit is required to reserve which will lock in this super sweet deal. Our weekday trips are the best time to come rafting. There are less crowds both on the river, and on the road to get to us. Start planning your summer vacation in Oregon or Northern California. 
– Deschutes River Trips – 
Close to Portland and Bend! Deschutes white water rafting trips are great for all ages and abilities. 
Season: May – October 
Departures: Monday – Friday

Min Age: 6+
Includes a BBQ lunch and hike up White River where guests can slide down the natural creek/falls. 
– South Fork American River Trips – 
The South Fork American River is a great introductory river and brings boaters of all abilities back for many seasons. 
Season: April – October 
Departures: Monday, Thursday, Friday

Class II Min Age: 4 years

Class III Min Age: 7 years
The Lotus Run is the perfect introductory trip for young kids!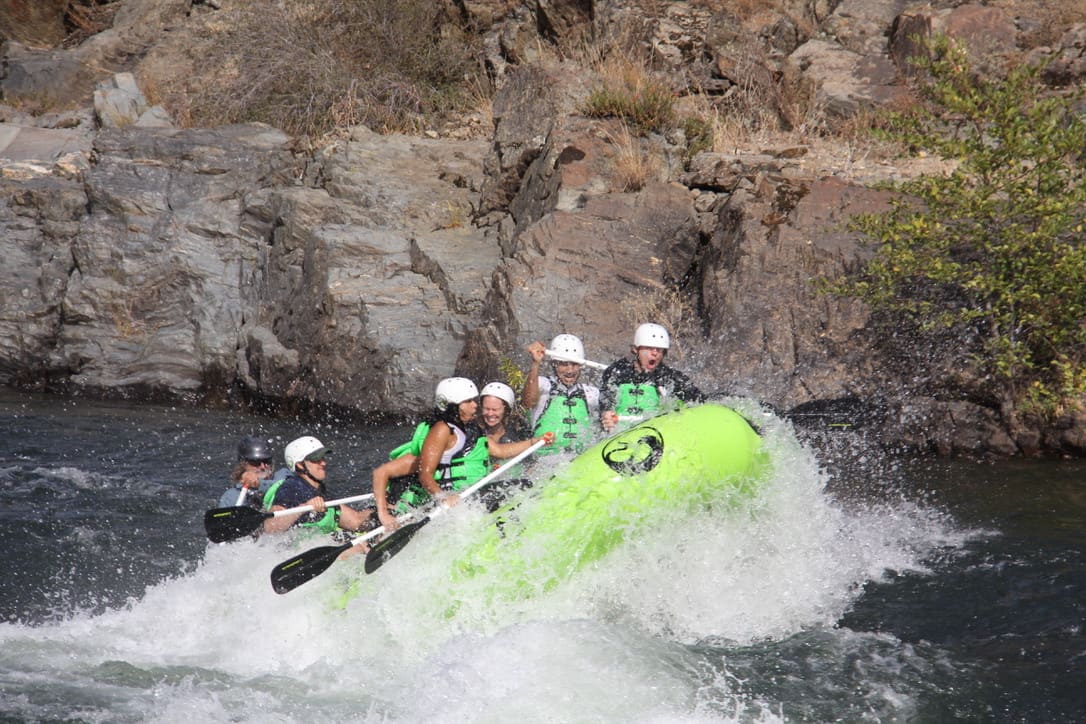 1/2 Day South Fork American River Trips (Class III)
Our 1/2 day Express Trips on the AM Upper Chili Bar and PM Lower Gorge sections are fun and exciting for beginners and kids ages 7+.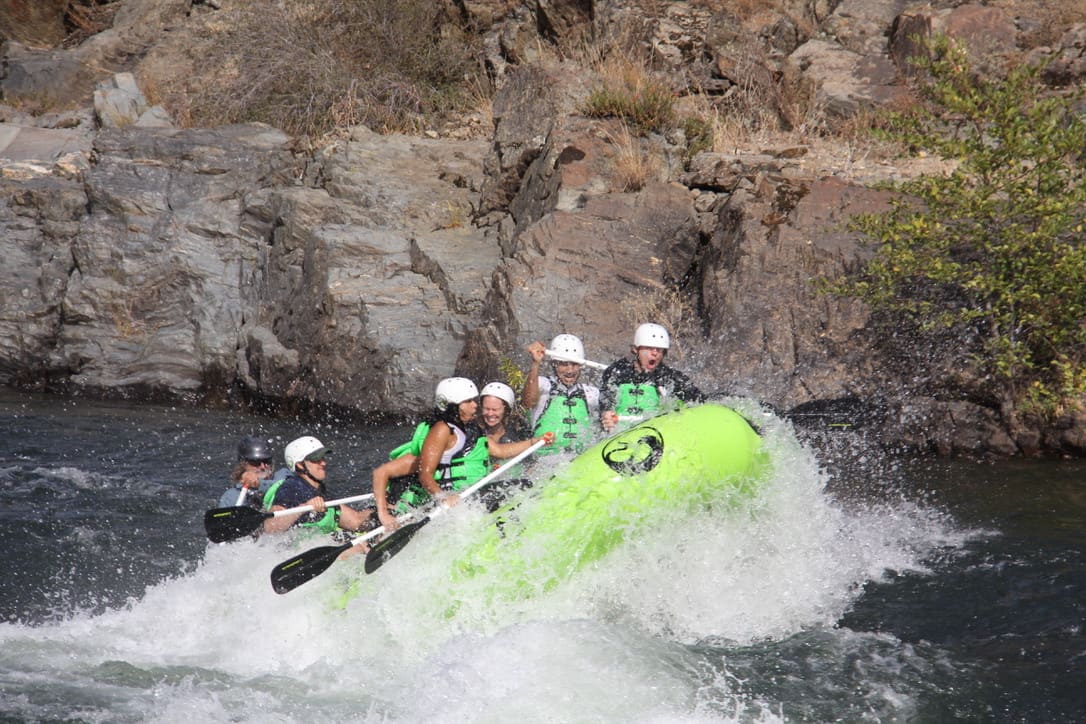 Full day trips from Chili Bar Dam to Folsom Reservoir raft 21 miles with a mid-day stop for lunch, this is a great trip for paddlers wanting a full day trip. 
– Middle Fork American River Trips – 
Secluded wilderness rafting trips on the Middle Fork American River, close to San Francisco & Tahoe. 
Season: May – September
Departures: Monday & Friday 

Class II Min Age: 4 years

Class IV Min Age: 14 years
Trips meet at the Crooked Lane Brewing CO in Auburn, CA
Fine Print:
A deposit is required to secure your spaces and lock in this deal

$50/person for American River Trips
$40/person for Deschutes River Trips

If you need to make changes to your reservation/booking, we are happy to offer the following up to 30 days before your scheduled trip date:

You may change you trip date one time to another weekday without penalty if the spaces are available.
You may upgrade your 1/2 day trip to a 1 day trip @ the 25% off rate if the spaces are available.

Any other "changes" to the reservation would be considered a cancellation (ie: moving from a weekday to a weekend trip) and a Gift Certificate for the initial amount paid will be issued.
Reservations will be subject to the regular terms and conditions of our cancellation policy, please read prior to booking or contact us with questions
Cannot be combined with other discounts